Life is too short, and this world is way too gorgeous. In this post are gathered the best of what planet Earth has to offer.
7. Salar de Uyuni, Bolivia.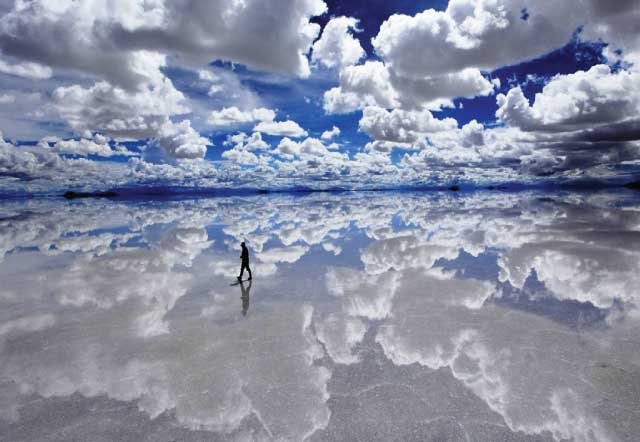 Being the world's largest salt flat, Salar de Uyuni spans a total of 10,582 square kilometers.
Its location is in southwest Bolivia. These are the result of several prehistoric lakes undergoing various transformations and becoming a one-of-a-kind surrealism monument.