An air hostess who was filmed 'taste testing' in-flight meals meant for passengers has been suspended from the airline .
The unnamed cabin crew member was flying with Urumqi Air in China when the video was filmed.
It  was later shared online.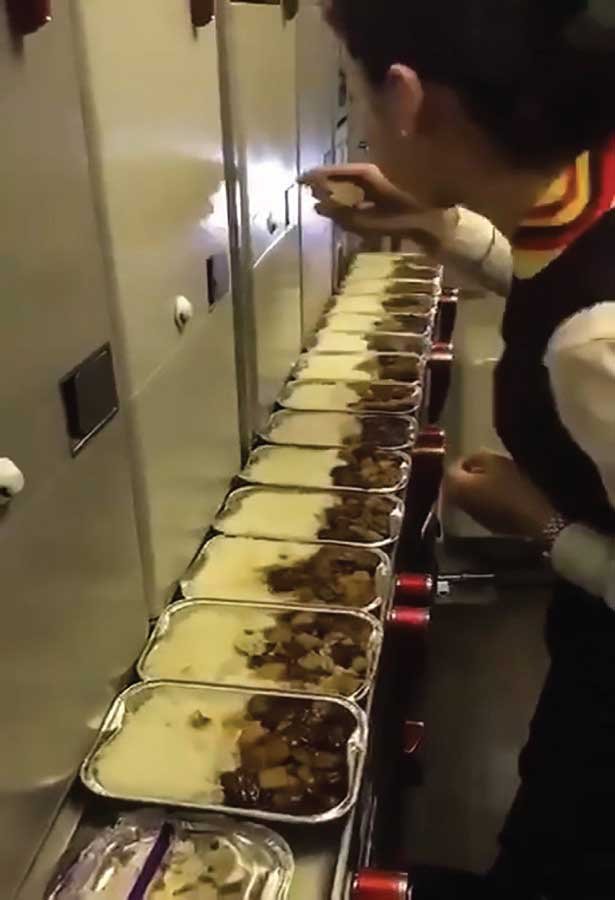 The clip is said to have been taken 45-minutes before aircraft was due to land in Yinchuan in north-western China.
The air hostess appeared to realise she was being recorded by a colleague but did not seem to mind.
In the video, the flight attendant has a row of opened airline meals in front of her, and she can be seen eating from at least one of them using a spoon during the short video.