Nadinne Bruna, a model has been left Partially blind. After going after her quest to change the colour of her eyes.
Nadinne Bruna lost 80 per cent of her vision in her right eye and 50 per cent in her left eye after opting for surgery to insert silicone implants.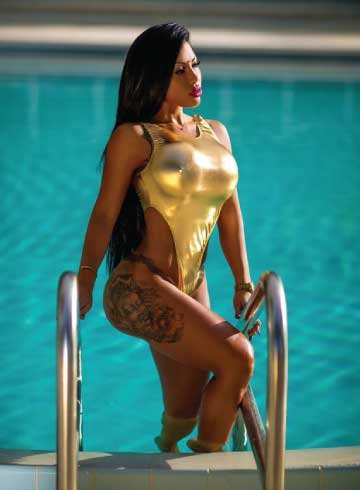 The procedure is not approved in America, so Nadinne, 32, flew to Bogota, Colombia in the hope of changing her hazel eyes to a light grey color.
Related: Think Wavy Brows Are Dumb? Wait Until You See This Next Weird Eyebrow Trend
The Argentinian model, who lives in Miami, Florida, underwent the procedure along with laser eye surgery in September 2016 but immediately began experiencing serious problems.
Related: New Eye Drops Can Now Correct Vision Without Glasses Or Surgery
Nadinne, an Instagram model, claims her vision was constantly blurry as a result of the pressure placed on her optic nerve by the implant and her eyes were red, painful for months.
She returned to Colombia in March and June 2017 for two further procedures to attempt to repair the damage but was forced to seek medical attention at Bascom Palmer Eye Institute in Miami.
Ophthalmologist Dr Ranya Habash led a team of medics to remove the dangerous implants in September and Nadinne underwent emergency sight-saving surgery to treat glaucoma in November.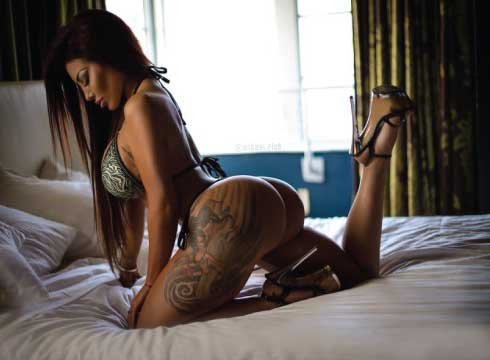 As a result, the model has lost 80 per cent of vision in her right eye and 50 per cent in her left eye, and will have to deal with the consequences of the surgery for the rest of her life.
Plastic surgery-loving Nadinne and her twin sister Danna have forged a career on Instagram, where they share images of the cosmetic procedures they have undergone.
The twins regularly have their surgeries compensated and are often paid to feature medical practices on their accounts which have more than one million combined followers.
Nadinne says she paid a discounted fee of $3,000 – about £2,100 – to undergo the procedures.
Nadinne said: "Because of my Instagram following, I usually approach surgeons about collaborations and advertising.
"I got in touch with them to see if they would be interested in working together.
"I decided to get in touch with a Colombian doctor – it's just three hours from Miami where I live.
"Before this surgery my eyes were completely healthy. They were in really good condition.
"I was so naïve.
"Ever since this surgery I have had blurry vision. For about a year my eyes were constantly red and itchy.
"My pupils, they can't adjust to light anymore so I'm very photosensitive now too.
"This surgery completely f***ed up my life.
"In September I was forced to go to hospital in Miami where the doctors said they had to remove the implants to save my sight because of chronic inflammation.
"In November I had emergency glaucoma surgery in both eyes.
"My vision damage is permanent, and I still have to have a cornea transplant and I have cataracts too."
Check Out Disturbing Picture on Next Page