An Indian lady who suffered horrific burns to her face and lost her vision when she was doused in acid by a scorned admirer has revealed how she found the love of her life while recovering in her hospital bed.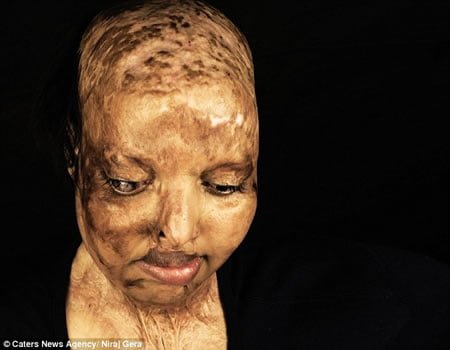 Pramodini Roul, was just 15 years old when a bike-borne paramilitary soldier threw acid on her face because she had rejected his marriage proposal, in an attack that left her with life-altering facial burns and blind in both eyes.
The survivor, now 25, who is lovingly called Rani – or queen – by her family, was a 10th grade student then and was returning home from taking an exam with her cousin when the 28-year-old man threw the corrosive liquid into her face.
In the years since, Rani has been in and out of hospital for various surgeries as well as treatment for the health problems that have plagued her as a result of her ordeal – including a stint in 2014 to address an infection in her legs.
It was then Rani met Saroj Kumar Sahoo, who was a friend of her nurse – and now the couple plan to wed.
Rani spent four months in ICU immediately after the incident, and later spent four years bedridden at her house in Odisha in eastern India while her widowed mother took care of her alone, bandaging her wounds.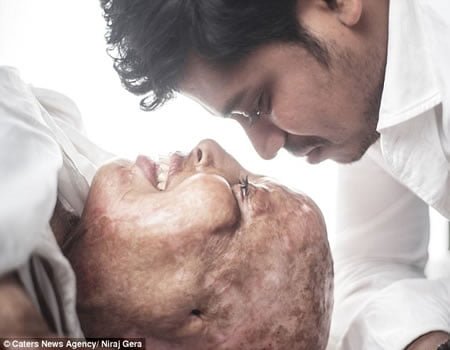 After suffering pain for almost a decade, undergoing five reconstructive surgeries including one to restore a degree of vision in her left eye, and battling with depression, Rani says she has finally found a reason to live again – her boyfriend Saroj Kumar Sahoo.
The two met while Rani was in hospital and have been living together for a year in New Delhi – and are now planning to get married.