In a heart-wrenching incident that took place last month, a woman in Texas was violently attacked by a robber who not only stole thousands of dollars from her but also left her with a devastating injury. According to police and reports, Nhung Truong, a 44-year-old single mother of three, could spend the rest of her life in a wheelchair after the ruthless assault.
Truong was targeted by the thief after she withdrew a large sum of cash from a bank. She was followed to a shopping center located 24 miles away from the bank, where the suspect approached her and tried to steal the money. During the struggle, Truong dropped some of her personal items, which the thief initially stole. However, he soon realized that he had taken the wrong item and returned to lift Truong off the ground, ruthlessly slamming her into the pavement before fleeing with the cash.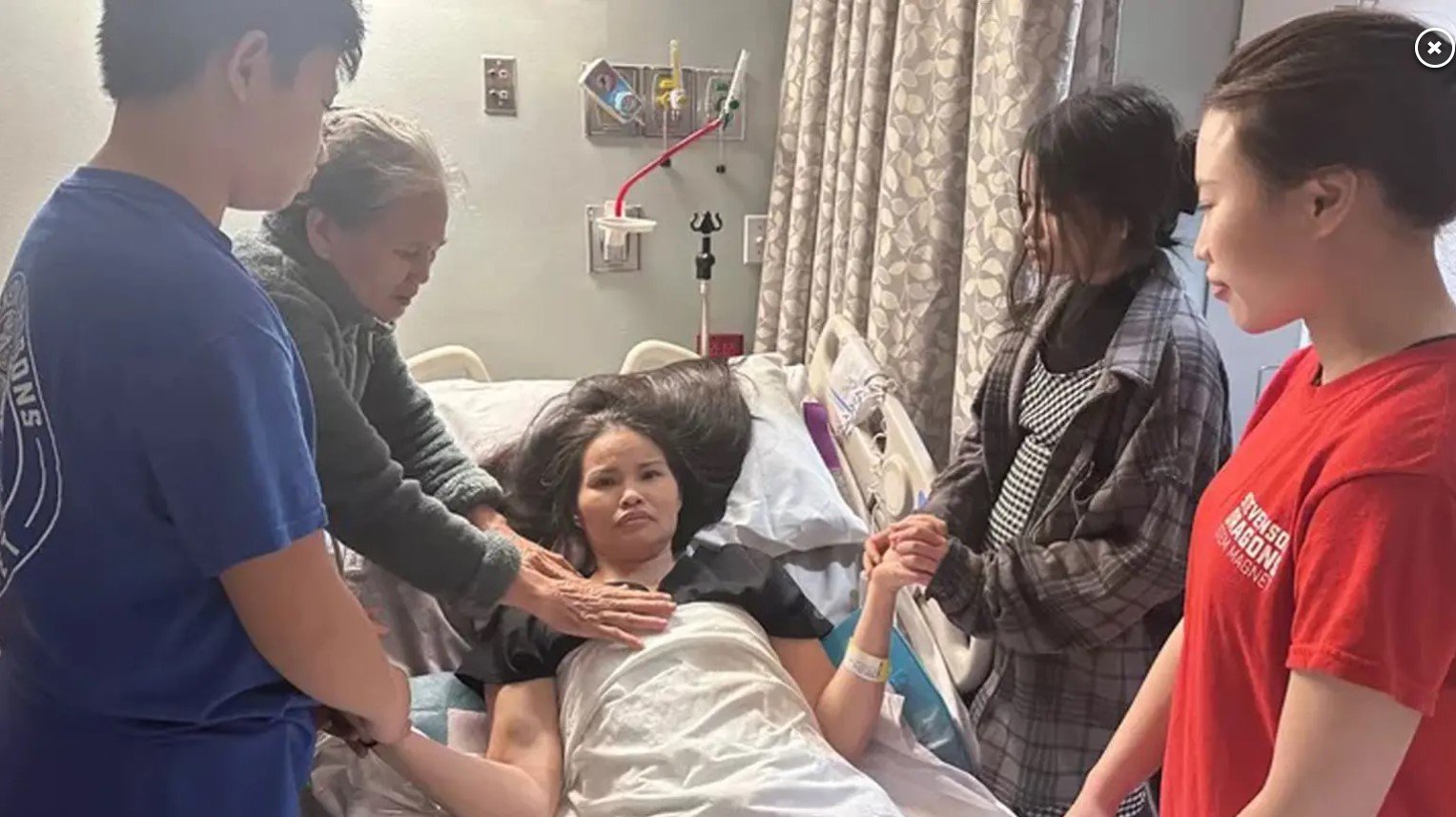 To make matters worse, Truong suffered severe spinal cord damage in the attack and has been unable to use her left leg since then.
Her family revealed that she needs constant care, including assistance to go to the bathroom. Doctors have reportedly given her a 50% chance of walking again, but her recovery is uncertain.
Truong's daughter, Linh Duong, expressed her concern about her mother's injury, stating that it was "not a big loss of the money" and that "the big loss is her leg."
Truong's tragic story has deeply affected the community, especially considering her already difficult life. She came to the US from Vietnam and had lost her husband to liver cancer seven years ago. Her family had set up a GoFundMe page to help with her medical bills and everyday expenses. However, as of now, no arrests have been made in the case, leaving Truong and her family devastated and seeking justice.