There has been a footage of a suspected car thief. Who  became an unwitting kidnapper after driving off in a car with a baby in the back.
The car thief with conscience returns baby after driving off with child in back seat
The man had spotted a Kia Rio with its engine still running at a petrol station, jumped in and drove away.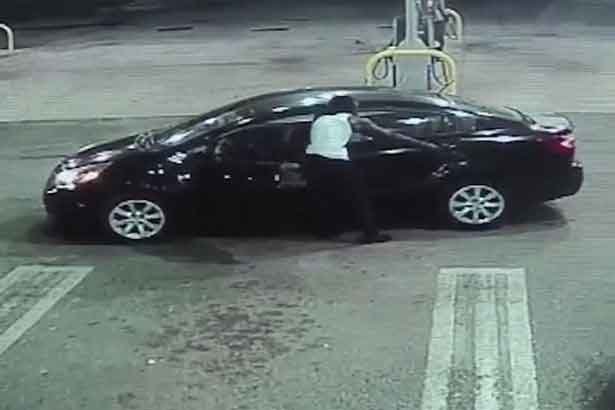 But strapped into a baby seat in the back was a sleeping five-month-old child.
It appears that the man soon spotted his young car companion and quickly tried to rectify the terrifying situation.
Also Read: Bees attack thief who stole woofer and forced him to return it to the owner (photos)
He parked up at another petrol station, and raced to the car's back door.
Also, he was spotted on CCTV struggling to free the baby carrier from the car, before racing the seat and baby into the shop.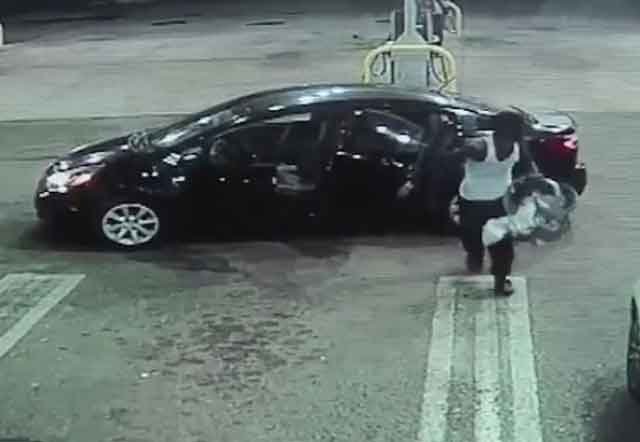 Eyewitness Michelle Ashby was working in the store when the man arrived and starting banging on the door.
She told WPTV in West Palm Beach in the USA that the man was shouting "take this baby".
She said: "The doors were locked, so he came up and was banging on the door frantically.
"The overnight clerk came up to the door, and I guess shouted through the door, 'What's going on?
"He kept saying, 'Take this baby, take this baby, so he just opened the door and took the baby and called the police from there."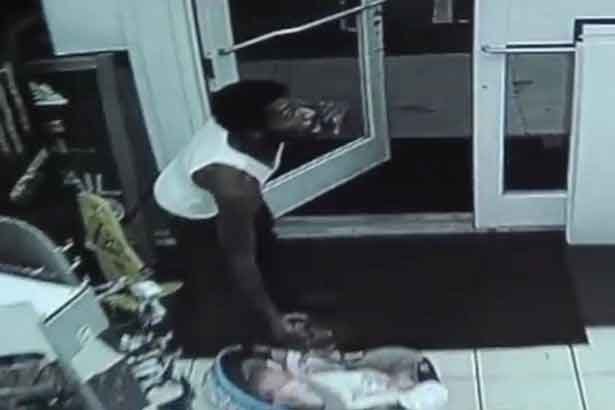 Watch Video of Footage in Next Page!